MANUFACTURING
Introducing the basic finish and equipment used until the fabric processing is
completed at the factory.
©2022 DAICHO CO., LTD.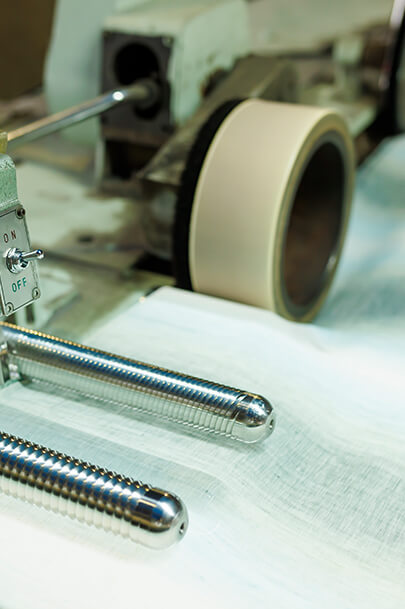 From materials to textiles
We (Daicho) think that drawing out the power of the material of the fabric itself is the starting point of manufacturing.Furthermore, in response to various requests from customers (color, texture, shape), we are sending out products that have been transformed from materials to textiles by integrating processing and various requests.
DAICHO ORIGINAL
There are various special finishings such as OHMI ZARASHI, CC tumbler, HW(hard washing),etc. All of them are born as Daicho original based on the individuality, knowledge, and experience of employees.
About equipment
We (Daicho) have wide variety of equipment and each one plays a variety role in finishing a one material. The big feature is that it's easy to process a small lot of various products, of course, it is possible to handle large lots by continuous processing, and we provide detailed correspondence by matching the properties of fabric and equipment.
Greige arrivals, Input
Decide the finishing process for each arrival greige and create an instruction sheet.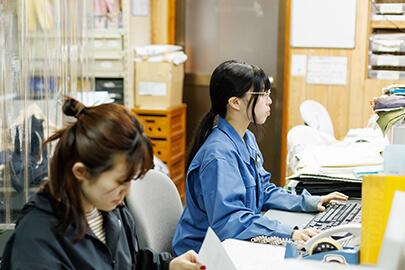 Open greige and prepare for processing.
Spread the greige for each process, sew with a sewing machine and load it on the trolly.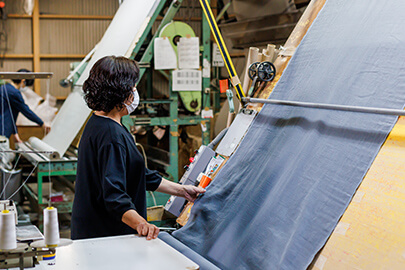 Hair burning
Burn fluff on the surface of the fabric to improve the penetration of chemicals in a later process.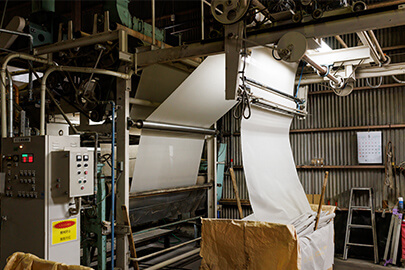 Desizing
Remove the size used in the waving process.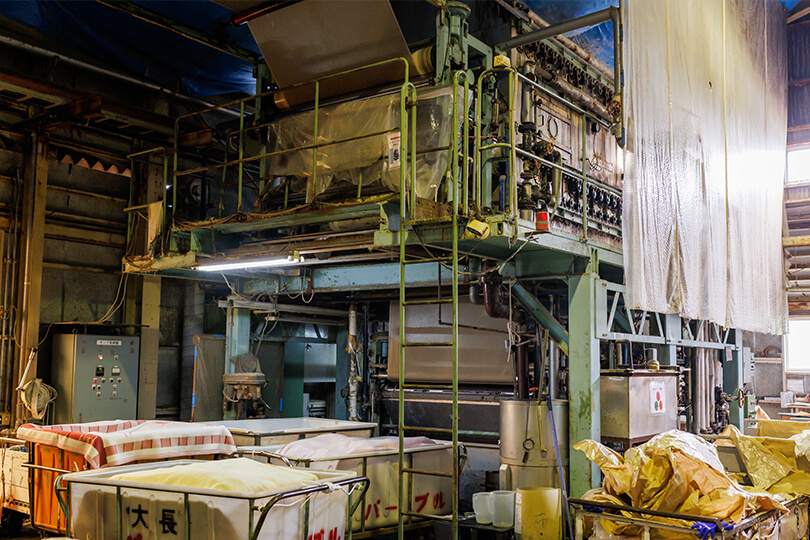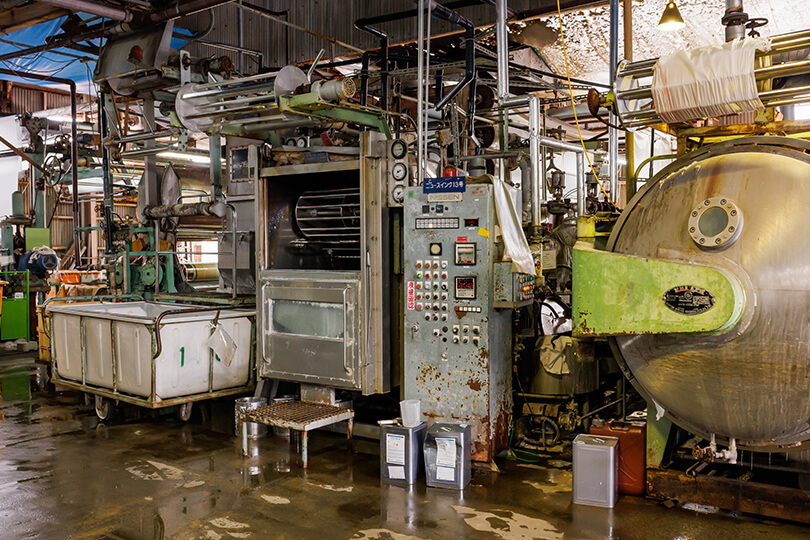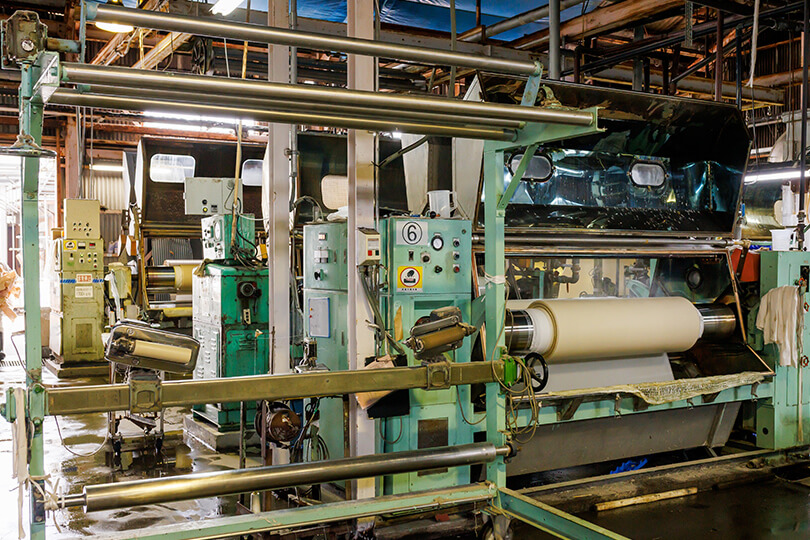 Scouring
Remove impurities adhering to the fabric.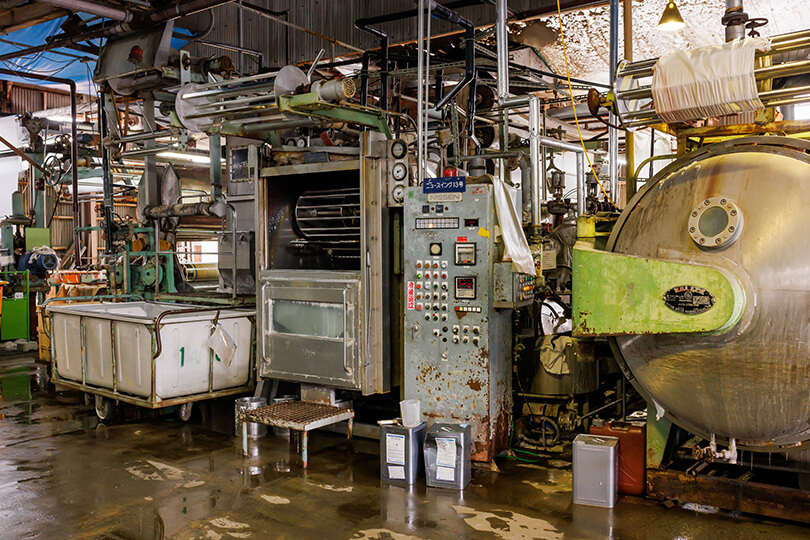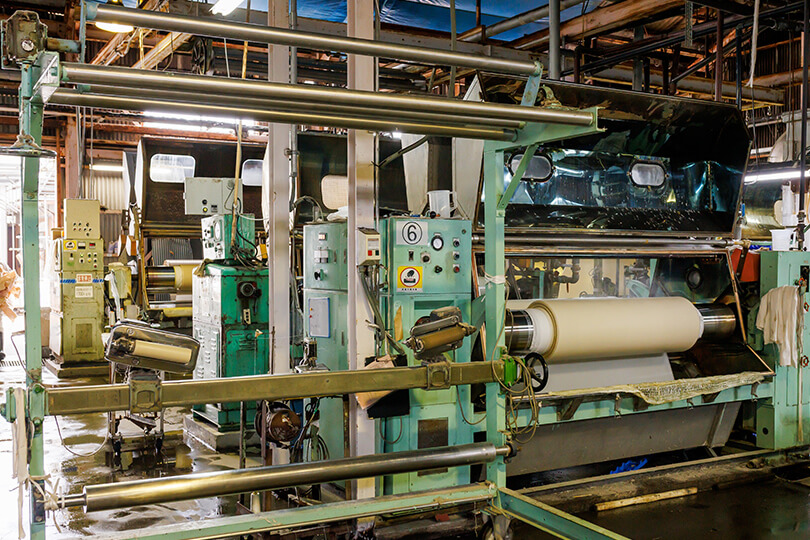 Bleach
Decolorizes original fiber color to whiten the fabric.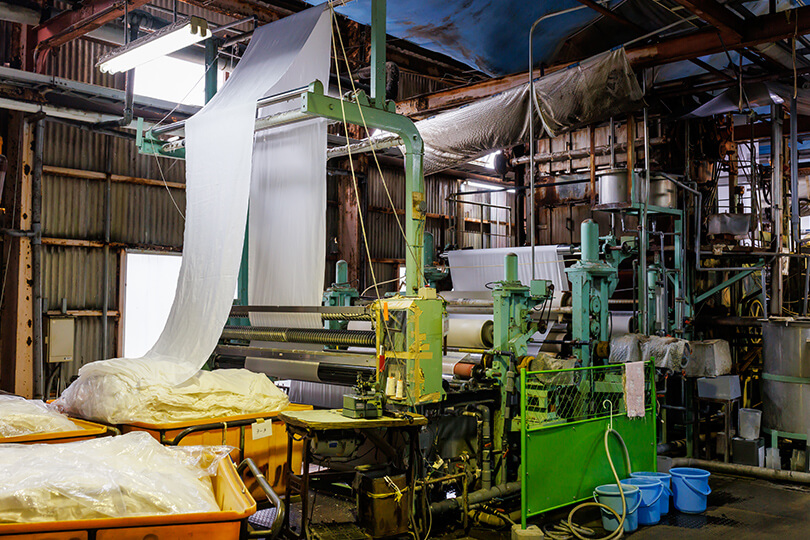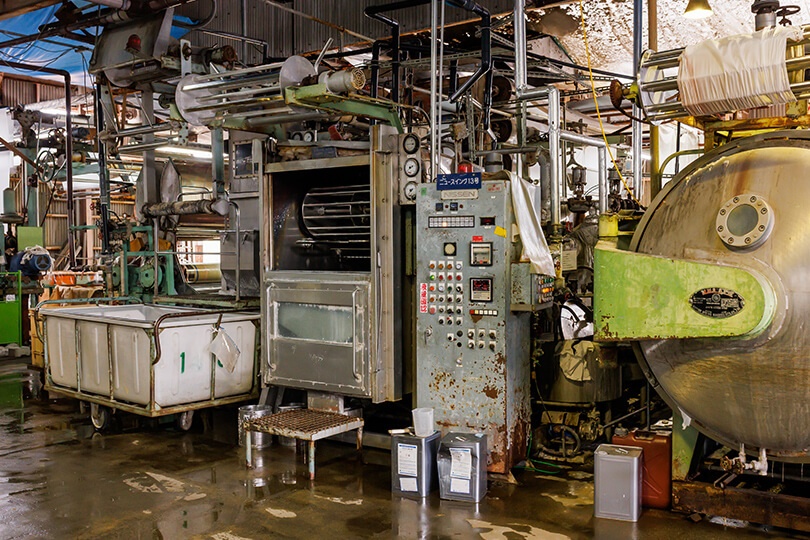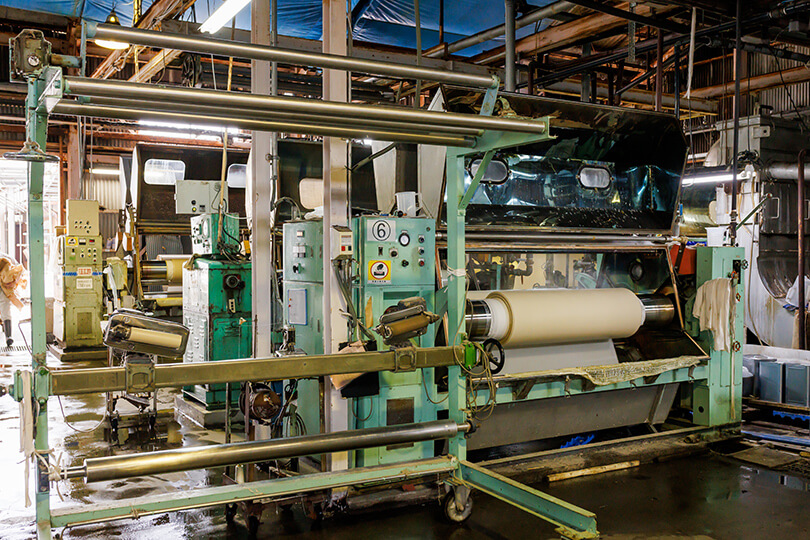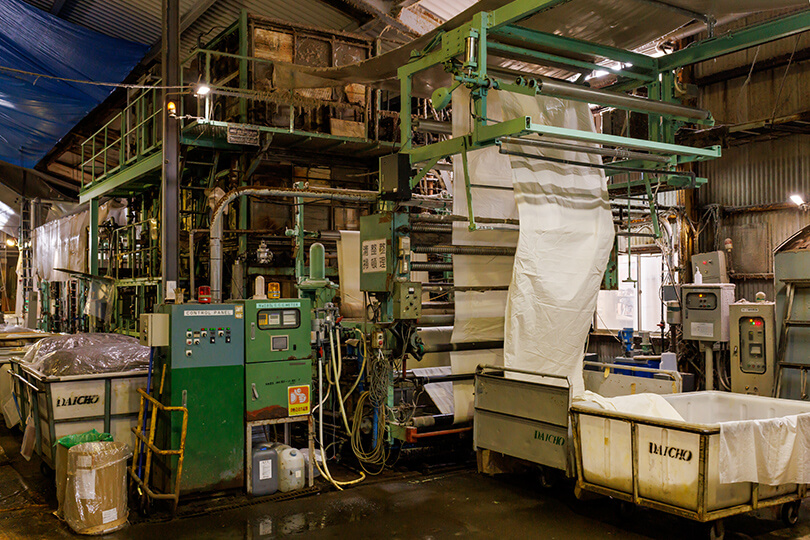 Mercerization
Improves dyeability, shrinkage and give shine.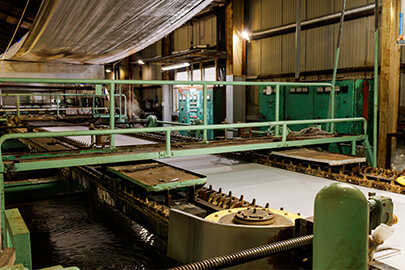 Dying
Color the fabric by changing the dye and equipment, and conditions for each material.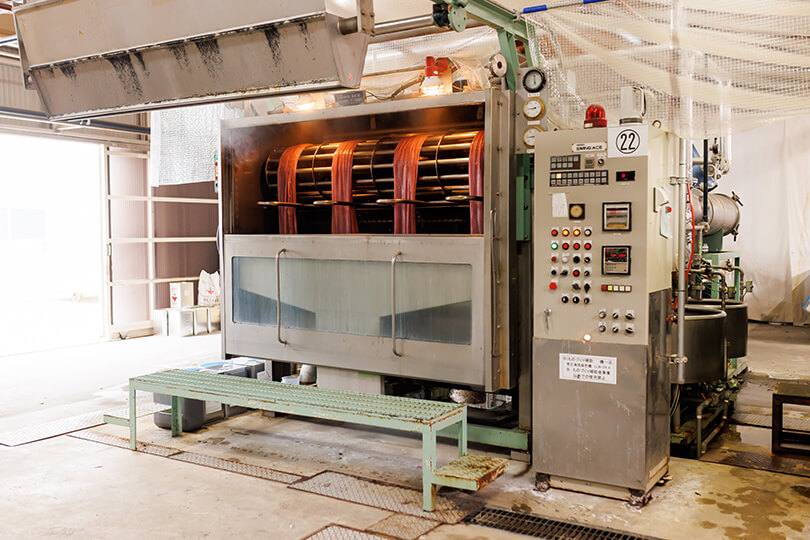 Drying
Dry the wet fabric. Adjust the drying temperature and speed depending on the fabric.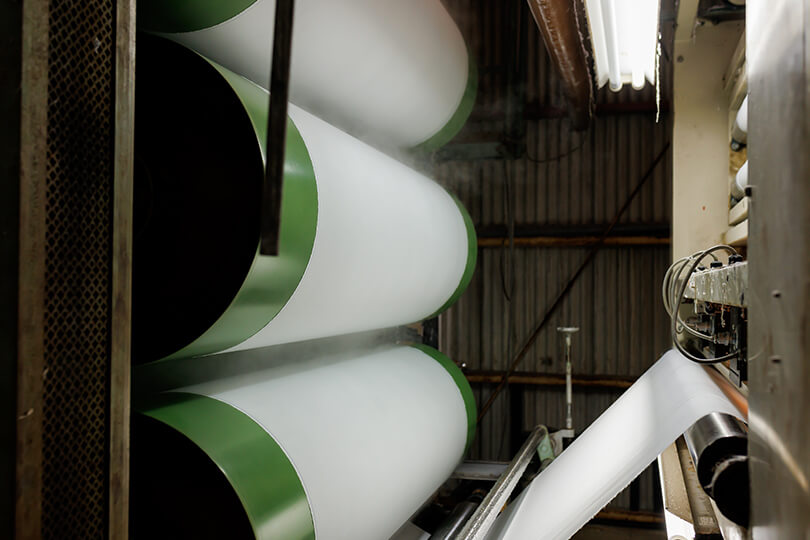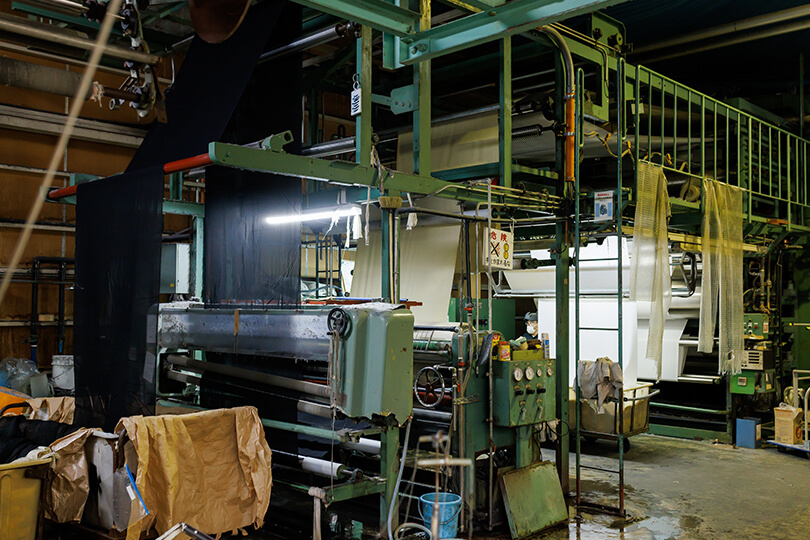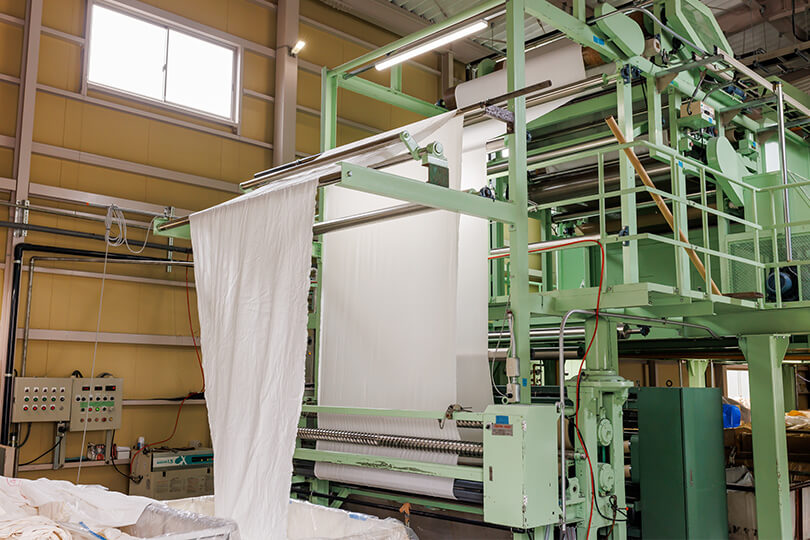 Finishing
Gives various textures and functions.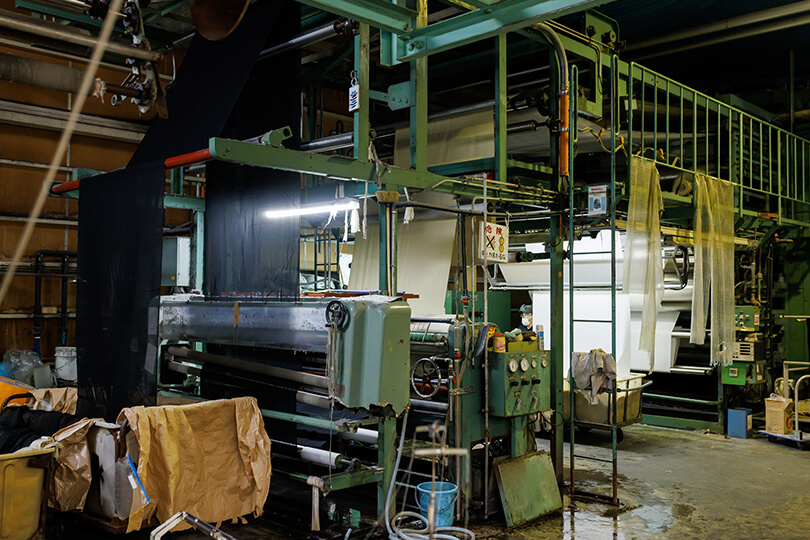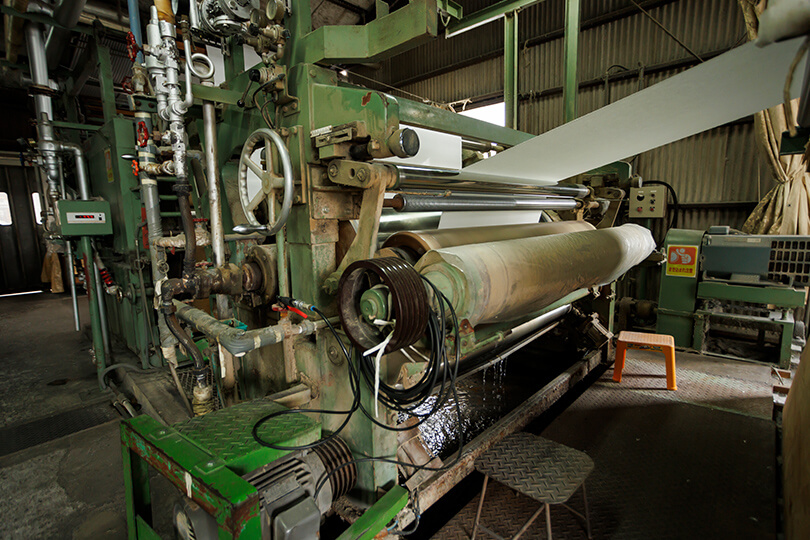 Tentering
Adjust the width of fabric and set it.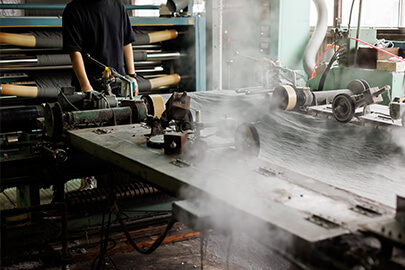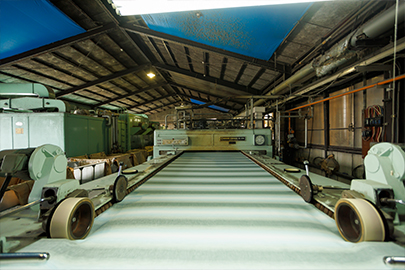 Inspection
Find out the defects of processing and fabric and rate it.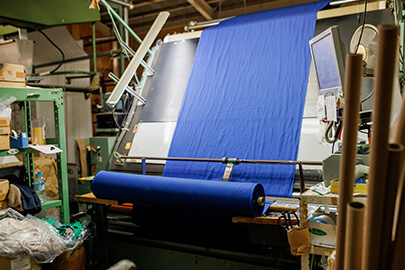 Shipping
Ship the fabric according to instruction from the customer.