ENVIRONMENT
Introducing Daicho's environmental efforts.
©2022 DAICHO CO., LTD.
Concept of environment problems.
Over 80% of Daicho processed fabrics are natural fiber. Production and consumption activities that destroy nature and hinder the growth of fibers grown with the blessings of nature also stop ours growth. This is our idea of sustainability, which must be returns all materials received from nature back to the soil.
Daicho's finishing and water.
There is an inseparable relationship between dyeing and finishing factory, a large amount of water is used in various processes. Shiga has abundant groundwater flowing from Suzuka Mountains. Water of about 15 degrees Celsius springs up throughout the year. This water helps in factory processing and quality stability. Used water flows from the river into Lake Biwa, but Shiga prefecture has strictest drainage standards in Japan. Duty water is cleaned with bacteria at the treatment facility. The treatment facility manages bacteria 365 days and purifying contaminated water and returning it to nature.In addition, some wastewater is treated at other wastewater treatment facilities.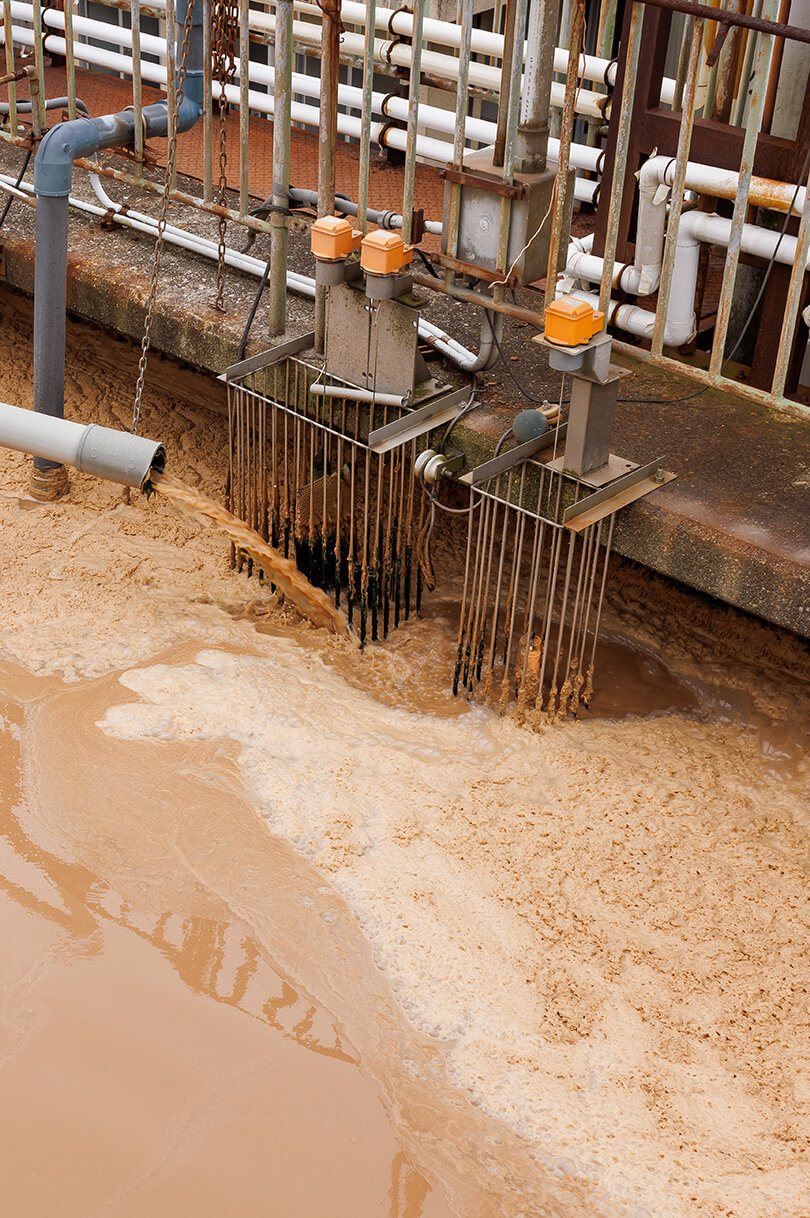 Sustainable product development
Many products are sleeping in the warehouse, such as duty and scratched fabrics generated during processing, overproduction, and out-of-fashion fabrics. We are promoting product development by reusing it. In addition, we have adopted a water-soluble and naturally-friendly finish and have been working on re-dying and reprocessing of fabrics for many years.
Challenge to recycled linen
We collect the linen cutting waste generated during processing, cut it into small pieces and proceed with the development of yarn. Linen is not suitable for recycling because the fibers is are thin and short, but We have succeeded in developing recycled yarn using cutting waste by mixing it with organic cotton, which has a long fiber length. We are also focusing on the development of fabrics using this recycled linen cotton yarn, expanding the possibilities of linen circulation.